We have four blurbs in for my soon to be released pulp space opera anthology so far:
"RAYGUN CHRONICLES breathes supercharged life into the space opera genre with exciting and inventive new tales by a superb line-up of writers. This is why science fiction will live forever!"—Jonathan Maberry, New York Times bestselling author of PATIENT ZERO.
"RAYGUN CHRONICLES is an impressive anthology with an impressive list of contributors, a real showcase of the color and scope of what science fiction can be."—Kevin J. Anderson, New York Times bestselling author of the Saga of Seven Suns
"Wonder, adventure, romance, humor–space opera delivers all of these, and this anthology brings together some of the finest talent in the business. Strange new worlds await. So lower your shields, engage your thrusters, and prepare to jump to warp speed!" — Dave Wolverton, New York Times Bestselling author of Star Wars: The Courtship of Prince Leia
"These stories bring the reader back to the days when we dreamt of blasters and flying cars. Golden age space opera fun with a strong Western feel." — Alex Shvartsman, Editor Unidentified Funny Objects and Official Ken Liu Hugo bearer
Now I just have been mailing out review copies for Raygun Chronicles. It takes a while, but those efforts for Beyond The Sun have landed us two major reviews and a major podcast appearance this month. The two major reviews are out this week in LOCUS' October 2013 issue which is THE industry zine and thus a huge boost for us. These are also my first Locus reviews EVER. The first comes from Gardner Dozois, year's best editor, award winning anthologist and writer:
There's nothing really exceptional in Beyond the Sun, a mixed original/reprint anthology edited by Bryan Thomas Schmidt, but it is a fun read, with some solid core SF work, although a similar concept was explored better last year by Jonathan Strahan's Edge of Infinity. The theme appeals to me, as stories of exploration and adventure in space beyond the bounds of Earth remain one of the foundation stones of SF, but don't expect to find hard science and rigorously worked-out physics here, as this isn't that kind of book. Instead, it belongs to the old Pulp Adventure school, where spaceships flit between planets in days and sometimes even hours, and there are lots of exotic alien races to interact with and/or battle with. The best of the original stories here is probably Nancy Kress's ''Migration'', a compelling look at the power instinct can hold over even the most rational minds, but also good are Brad R. Torgersen's ''The Bricks of Eta Cassiopeiae'', Jaleta Clegg's ''One-Way Ticket to Paradise'', and Nancy Fulda's ''A Soaring Pillar Of Brightness''. There is also solid work by Kristine Kathryn Rusch, Cat Rambo, Mike Resnick, and others, as well as good reprint stories by Robert Silverberg and Jason Sanford.
Also from October Locus, Karen Burnham reviews BEYOND THE SUN for Diverse Hands:

KAREN BURNHAM Beyond the Sun, Bryan Thomas Schmidt, ed. (Fairwood Press 978-1-933846-38-5, $17.99, 296pp, tp), August 2013. Cover by Mitchell Davidson Bentley. [Order from Fairwood Press, <www.fairwoodpress.com>.] 
There are many reasons people may want to settle out beyond our solar system: religious freedom, economic opportunity, exploration, contacting other life, or simply the desire to be left alone. A little bit of all of these can be found in Bryan Thomas Schmidt's broadly themed anthology Beyond The Sun. There are aliens, religious fanatics, soldiers, and plenty of people just trying to get by in this diverse volume. 
One story about going to the stars in search of a simpler life is ''Respite'' by Autumn Rachel Dryden. In it a more-or-less Puritan couple are trying to reach the main settlement by wagon while the wife is in labor and the local fauna is about to launch into a feeding frenzy. Ann's internal perspectives on events gives us a wonderfully dry take on a very tense story, and the troubles between her and her husband are deftly sketched. What I found particularly interesting is that the story ends up admiring a particular view of father- hood that is directly critiqued in the anthology's strong opening story, ''Flipping the Switch'' by Jamie Todd Rubin. Rubin uses a trope similar to Joe Haldeman's classic The Forever War to describe a father who is providing for his family but is fundamentally detached from them. The story effectively portrays the increasing tension the man feels as he drifts farther and farther away from his loved ones. 
Returning to religious themes, Jean Johnson's ''Parker's Paradise'' depicts a colony that's been vastly oversold by its religious leader; the acerbic perspective of a soldier tasked to protect the first contact group makes me want to go read some of her military SF, because this was hilarious. Jason Sanford's ''Rumspringa'' gives us the space Amish, with a team of post-humans looking to manipulate an Amish colony through one of their own that went out into the world and came back. ''The Far Side of the Wilderness'' by Alex Shvartsman depicts a man driven by religious faith to hijack a ship and try to find Earth; his single-minded pursuit leaves him dissatisfied with a most amazing journey. Maurice Broaddus's ''Voice of the Martyrs'' gives us an interesting blend of military, religion, and colonization – no easy answers in this one. 
There's one final story that features a religious colony: ''The Dybbyk of Mazel Tov IV'' by Robert Silverberg. Unlike most of the stories, which are original to the anthology (there are two other reprints, both from the 2000's), this is a reprint from 1973. This is the second anthology I've read this year that has done this: taking a solid selection of contemporary stories and adding in a cherry-picked story from many decades past. Inevitably, the reprint by an old master (it was a Le Guin story the last time, I recall) blows the others away. Robert Silverberg's story seems fresher, livelier, and more three dimensional than so many of the stories here – not that any of them are bad, but simply that they don't get over a bar set that high. Some of them do; I would put Rubin's story in that category along with Cat Rambo's ''Elsewhere, Within, Elsewhen'' (a lovely tale of alien contact that literalizes the metaphor of being trapped in a shell of bitterness and resentment). But it really seems unfair to most of the authors involved. I understand the incredible temptation when you're offered a Silverberg or Le Guin reprint that perfectly suits your theme, but in a mostly-original anthology I wish the editors would stop and reconsider. 
That said, there are plenty of solid and enjoyable stories here. Various forms of libertarianism feature in Nancy Kress' ''Migration'' and Brad Torgersen's ''The Bricks of Eta Cassiopeiae''. Massive miscommunications with and about aliens feature in Simon C. Larter's ''Inner Sphere Blues'' and Jennifer Brozek's ''Dust Angels''. Jumping to conclusions is ill-advised in Nancy Fulda's ''A Soaring Pillar of Brightness''. Luckily, aliens can be just as quick to misjudge a situation when Mike Resnick depicts them examining our television broadcasts in the concluding story ''Observation Post''. 
Overall, this is a collection of solid stories in the somewhat neglected outer space exploration genre of science fiction. Post-humans are rare and garden variety humans occupy center stage, which feels a bit unusual these days. I worry that it seems that aliens in this volume are so difficult to communicate with: it often takes personal sacrifice to do so, or something improbably hand-waving to do with biology and telepathy. Compared to Silverberg's 1973 story, in which communication with aliens is not terribly more fraught than communication with a rival human religious sect, this anthology seems a little discouraging about the real potential for relating to and communicating meaningfully with the Other. 
Nonetheless, these are enjoyable tales with serious themes, worth the time spent reading them.
Lastly, several authors, the cover artist and publisher gathered with me in San Antonio at World Con for Hugo-nominated SFSignal's podcast as well, and you can find that here: http://www.sfsignal.com/archives/2013/09/the-sf-signal-podcast-episode-204-2013-live-worldcon-panel-with-the-authors-editor-and-publisher-of-beyond-the-sun/ So lots of new stuff to enjoy.
---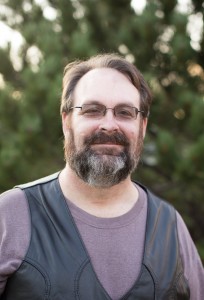 Bryan Thomas Schmidt is an author and editor of adult and children's speculative fiction including the novels The Worker Prince and The Returning, and the children's books 102 More Hilarious Dinosaur Jokes For Kids (ebook only) and Abraham Lincoln: Dinosaur Hunter- Land Of Legends. His debut novel, The Worker Prince (2011) received Honorable Mention on Barnes & Noble Book Club's Year's Best Science Fiction Releases for 2011. His short stories have appeared in magazines, anthologies and online. He edited the anthologies Space Battles: Full Throttle Space Tales #6 (Flying Pen Press, 2012), Beyond The Sun (Fairwood, July 2013), and Raygun Chronicles: Space Opera For a New Age  (Every Day Publishing, November 2013) and is working on Shattered Shields with co-editor Jennifer Brozek (Baen, 2014). He also hosts #sffwrtcht (Science Fiction & Fantasy Writer's Chat) Wednesdays at 9 pm ET on Twitter and can be found via Twitter as @BryanThomasS, on his website atwww.bryanthomasschmidt.net or Facebook.