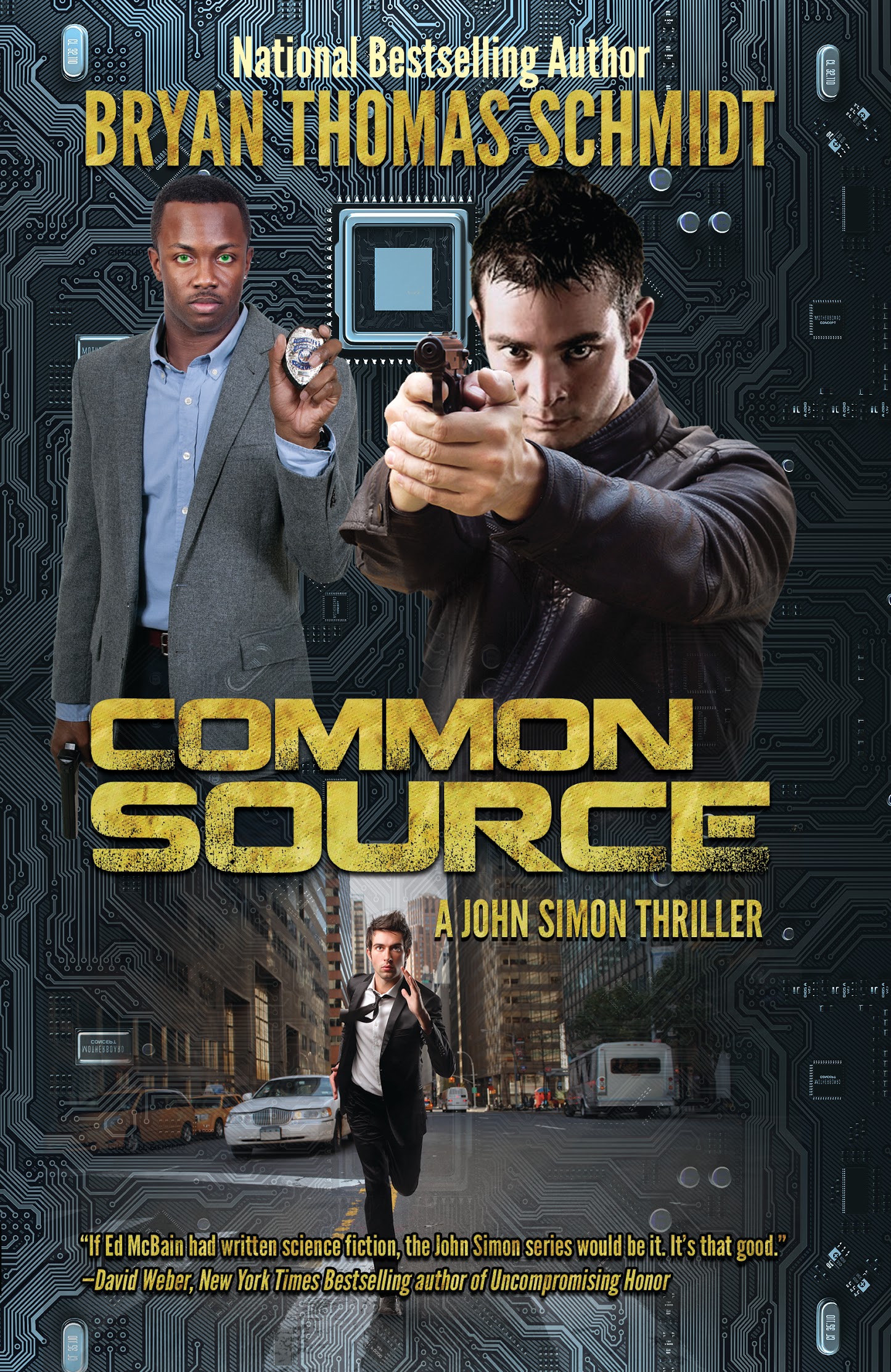 Check out the first three chapters here…
ABOUT THE BOOK
A beloved middle school teacher is dead—and rogue androids are responsible.
All over Kansas City, androids are behaving strangely—with acts of vandalism and violence,. Simon and Lucas are on the case, but Lucas is disturbed by the implications.
Is there a common link between the incidents or are they just random aberrations?
When Lucas's Maker, Dr. Livia Connelly, is abducted and her assistant killed, the Chief assigns a task force to track down those responsible and stop the android outbreak.
Simon finds himself caught between a partner gone rogue in his determination to stop it and higher-ups concerned about increasing public scrutiny of their only android officer.
Common Source—The next action packed chapter in the John Simon Thrillers arrives from Bryan Thomas Schmidt (Predator, The X-Files) the Hugo-nominated, national bestselling author of Simon Says.
WHAT OTHERS ARE SAYING
"If Ed McBain had written science fiction, the John Simon series would be it. It's that good."—David Weber, New York Times Bestselling author of Uncompromising Honor
"Old school detective noir through a new lens. Like Mike Hammer with Robots in the modern underbelly of Kansas City." -Weston Ochse, Award winning author of SEAL Team 666 and Bone Chase.
"How could I not love the android policeman Lucas George who tries to fit in with humans by wisecracking lines from buddy cop movies and series? Chase scenes, edge of your seat adventure, and a slightly futuristic tone all combined to make this series unforgettable."—Abyss & Apex