Okay, this isn't the usual steps process for sure, but I still think it's appropriate for a write tip. A few months back I posted about the power of diligence quoting from a Steve Martin interview with Charlie Rose where the comedian/actor talked about how importance diligence has been to his success. Pretty much everyone in the entertainment/media business I've met who's had a career of more than a decade has mentioned the importance of diligence to me, and, in an age where e-publishing has become the rage and feeds our cultural fixation with instant gratification, I think a reminder about diligence is important. In fact, the key lesson is in bold later in this post, but first a little about how diligence has paid off for me.
I started writing fiction prose in summer 2008 with a love story about a divorced couple who fall in love again. My first novel started as a novella then grew. I finished it at around 65k words but it sucked. Or at least, it was't ready for prime time. So, I went back to school, reading, studying craft, learning, practicing, and about a year later, I started writing my first science fiction book–a Moses-inspired space opera I'd dreamed up as a teen. The Worker Prince, as it's called, was my debut novel, released in October 2011 and made Honorable Mention on Barnes & Noble Book Club's Year's Best SF Releases of 2011, quite an honor for a micropress book. Sales are steady but slow and I've earned back my advance or am close at around 650 copies. Book 2, The Returning, came out last month and now I'm writing Book 3.
But those novels are far from the only thing I"ve had going on. In 2008, when I started writing fiction, I knew no one writing books besides an old friend, a historian named Leon C. Metz. Now Leon is no slouch. He's published over 20 books on history, his most famous being a biography of John Wesley Hardin, famous gunfighter. But I didn't know anyone in science fiction, had never been to a convention, had not taken writing workshops and no one knew who I was.
Now, to be fair, I had been writing nonfiction, screenplays and plays for twenty years, since high school. I'd had some limited success with a script in development at Disney that never got made and a couple of co-written produced plays. I'd sold some nonfiction articles to magazines and such. And I'd had devotionals published. But still, I was unknown in most regards, particularly in the area of fiction books and especially in science fiction and fantasy.
But as I met writers, Ken Scholes being one of the first and I met him on Facebook after reading his wonderful Lamentation,  they always talked about how important it was to write every day. If you get stuck, write anyway. If you're frustrated, try something else i.e. switch projects for a bit or give yourself permission to write crap just to get words down and exercise the writing muscles. As my friend and fellow novelists John A. Pitts says: "Concert pianists at the height of fame have to practice every day, why shouldn't writers?" And that's the truth of it.
So I wrote. I worked on a few novel ideas. I wrote a lot of short stories. And I rewrote The Worker Prince, also starting two fantasy novels, including Duneman, which is in beta reading right now and will hopefully land me an agent and traditional publisher later this year. The main thing was that I wrote, continued studying craft, read a lot, and started going to Cons to meet writers and others. Now, I have a huge network of contacts and friends, and looking at my Goodreads and Amazon author pages, there are 7 titles listed. By the end of the year, there will be 8 and maybe 9. Of those, only 2 are self-published: The North Star Serial, Part 1, which collects a series of flash fiction episodes I wrote for Digital Dragon Magazine and Rivalry On A Sky Course, which is an ebook only release of a prequel story to The Worker Prince which first sold to Residential Aliens before I released it as an ebook. Everything else has been paid for by a publisher and put out, including the anthology I edited and others in which I have stories appearing. (Wandering Weeds comes out any time now.)
What's my point? Well, I've dedicated a lot of time to writing. I've treated it like a job, even though it doesn't pay the bills yet. And I'll tell you that my total income for writing expenses last year was close to $2000 when you add print cartridges, Cons, travel, paper, supplies, postage, etc. But this year, my expenses are going to be less, but my income should be close to $3000. It remains to be seen and that estimate encompasses four book advances (two pending) and some sales income (still coming in), as well as a few sales, but it's definitely progress in the right direction. And last year I only attended 3 Cons and 1 Workshop. This year I have attended 4 Cons with 2 more planned, done 4 signings so far and have 4 more planned–all of which involved at least some travel (shortest 10 minute drive, longest airplane, including a couple 6+ hour drives). What's my point?
I am acting like a full time writer even though I am not one. I am also spending several hours a week on blogging, social media marketing, networking, promotion and reading and running #sffwrtcht (Science Fiction and Fantasy Writer's Chat, Wednesday at 9 pm EDT on Twitter). I typically spend 2-3 hours a day writing, 2-3 editing (mostly for other people) and 2-3 on blogging and social media, plus any other work I need to do. (I am seeking full time employment and do freelance gigs from time to time.) Once I get a full time job, my goal will still be to do the 6-9 hours a day devoted to my writing career.
Why? Because I am getting somewhere, not just with the earning income progress but with the amount of material published. My third Davi Rhii book will come out sometime next year and I hope to sell a couple more novels, including Duneman. My first kid's chapter book is going to come out this Winter (late 2012 or early 2013). I just got asked to do more joke books after my first released today which means nice advances, and I have a celebrity bio contracted, two half novels done, and several short stories, including 10 more North Stars to finish the cycle left to write.
Diligence.
Diligence matters.
1    [dil-i-juhns]  Show IPA
noun
1.
constant and earnest effort to accomplish what isundertaken; persistent exertion of body or mind.
So if your passion is writing, storytelling, etc., be diligent. Make the effort to do what you love and follow your passion. Treat it like work, without discipline it won't happen. But know that if you have the talent and you apply the work to it, things will happen. After all, talent is like 2×4 boards, it takes some tools, nails, effort, etc. to build something with it. But it can be done and will be done if you're diligent. You may not get rich. You may not become that famous. But you will become very satisfied and you will have a body of work that shows you're more than just a person who dreams of being a writer. You'll be a real, published writer, and whether that ever pays my bills fully or not, to me that's saying something.
For what it's worth…
---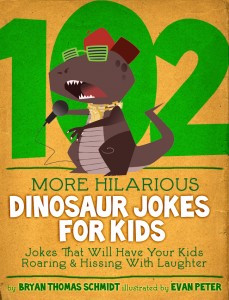 Bryan Thomas Schmidt
 is the author of the space opera novels 
The Worker Prince
, a 
Barnes & Noble Book Clubs Year's Best SF Releases of 2011
  Honorable Mention, and
The Returning
, the collection 
The North Star Serial, Part 1
, and several short stories featured  in anthologies and magazines.  He edited the anthology 
Space Battles: Full Throttle Space Tales #6
 for Flying Pen Press, headlined by Mike Resnick. As a freelance editor, he's edited novels and nonfiction.  He's also the host of 
Science Fiction and Fantasy Writer's Chat
every Wednesday at 9 pm EST on Twitter under the hashtag #sffwrtcht. A frequent contributor to 
Adventures In SF Publishing
, 
Grasping For The Wind
 and 
SFSignal
, he can be found online as @BryanThomasS on Twitter or via his 
website
. Bryan is an affiliate member of the SFWA.