Welcome to the website of Bryan Thomas Schmidt. A writer and editor of speculative fiction and nonfiction, Bryan also has experience as a technical writer, musician and composer.
His work has been published in a variety of places from online 'zines to magazines and newspapers and even a few corporate manuals.
On this site, you will find information and links about Bryan, his life and his works. We hope you enjoy it and encourage you to write and let us know how you feel about them. Please take time to explore, look around, and enjoy!
We're so glad you are here!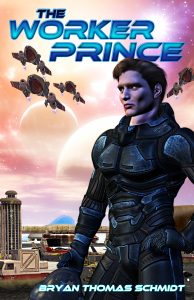 "I found myself thinking of stories that I read during my (misspent) youth, including Heinlein juveniles and the Jason January tales, as well as Star Trek and Star Wars." — Redstone SF on "The Worker Prince" series 
"If your reader's heart longs for the Golden Age of Science Fiction–when good was good and bad was bad, and great characters fought against universal odds–then The Worker Prince is for you. Good, retro fun for the whole family."
— Jason Sanford, author Never Never Stories, Interzone
Book 2 Coming Summer 2012: The Returning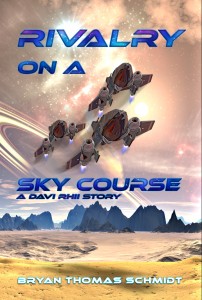 Prequel story: "Rivalry On A Sky Course" now available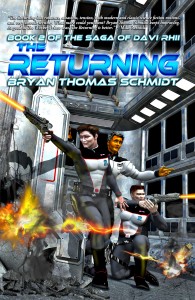 "The Returning has romance, assassins, tension, both modern and classic science fiction notions, and very smooth writing. What more could you want? Bryan Thomas Schmidt keeps improving. As good as THE WORKER PRINCE WAS, THE RETURNING is better." – Mike Resnick, Author, Starship, Ivory
"The Returning blends themes of faith with classic space opera tropes and the result is a page-turning story that takes off like a rocket." – Paul S. Kemp, Author, Star Wars: Riptide, Star Wars Old Republic: Deceived
"A fun space opera romp, complete with intrigues, treachery, dastardly villains, and flawed but moral heroes." – Howard Andrew Jones, Author, The Desert Of Souls, Pathfinder Tales: Plague Of Spells. 
 Trade paperback Special discount this week only! 
Ebook – MOBI/EPUB Special discount this week only!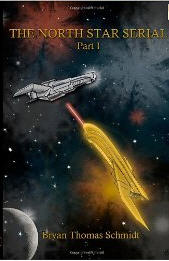 "Author Bryan Thomas Schmidt creates for us a likable and believable female lead that is supported by a cast as three-dimensional as those at the helm of the Star Trek series. With snappy dialogue and genre-correct technology, I think anyone who enjoys the space opera will put this one at the top of their list. I don't usually read this genre, and I was pleasantly surprised at how fun it was." — Author Ellen C. Maze, Rabbit: Chasing Beth Rider
Read episodes online free here
Part 2 Coming 2014