Yesterday at ConQuest, a panel discussion led to talks about editors and writers and how much editors love discovering new writers and great new stories. And in the midst of it, I got reminded how intimidated writers often are by editors, especially writers who don't know any personally. I've experienced this myself as a writer and as an editor. So I wanted to offer a little perspective.
The most important advice is this: "NO" is almost never personal. The only times it is personal, you'll know it because the person will make it obvious. And this is very rare. Seriously. The reality is that hearing "No" is just part of being a writer. And saying "No" is part of being an editor. Editors take no more glee in saying it than writers do in hearing it. Unless, of course, you've pissed the editor off. So don't do that.
Editors say "No" for lots of reasons, many of which have to do with factors besides simply elements of your story and certainly besides who you are. If they have a similar story already, you'll hear "N0." If they have too many stories with a particular theme, setting, etc., it's "No." If they have budget issues because of length of stories they bought–especially with the headliners whose name cache helps sell the books– then it will be a "No."  And so on and so forth.
The only things you can do to lessen the likelihood of rejection are to:
a) respect and follow the guidelines. Doesn't matter if they are annoying or sound stupid. Just do it. You can be rejected simply for ignoring them, because you are saying, "I'm an exception and my story's so good you won't care." Well, wrong. We do ask for guidelines for a reason, and you're not going to be that exceptional.
or b) Write an awesome story.
c) Submit early in the open reading period. This will make it more likely that if similar stories come in, yours was chosen first and you won't be rejected for the other reasons mentioned above.
Those are the best ways to avoid rejection, honestly. Beyond that, it's a matter of timing, luck, and finding the right market. Just like everyone tells you.
People who reject you for personal reasons almost always reveal that in some way, from comments to a later post or off the cuff comment, etc. But most professionals leave that stuff aside when choosing stories. Because all we care about is that the story is awesome and whether we can work with you in a respectful relationship. Don't be an asshole and the rest won't matter. If you're an asshole to the editor, it tells them you don't respect them and likely wouldn't take edit notes. And it's not worth the bother for them. It's that simple.
So how do you respond to a "No?" Don't email them to criticize their taste. Don't badmouth them on social media. Don't even graciously thank them in an email for considering the story. Chances are they are overwhelmed with emails already and won't want to have to sort through another.
Instead, send the story elsewhere or polish based on any suggestions offered that you find useful and then send it out.
Write another story and submit to them again.
And the cycle repeats. Seriously. There's no magic trick here. Persistance, Politeness, Professionalism — these are the keys to success. Ask successful writers.
Short but sweet, but I hope it's helpful. Seriously. It will also help your self-confidence and morale to remember this: "No" is rarely personal, it's just part of the process.
Now, go write more stories! And good luck!
---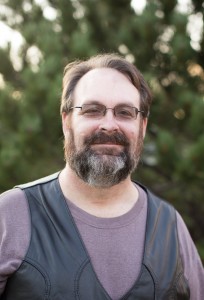 Bryan Thomas Schmidt is an author and editor of adult and children's speculative fiction. His debut novel, The Worker Prince received Honorable Mention on Barnes & Noble Book Club's Year's Best Science Fiction Releases for 2011. His first children's books, 102 More Hilarious Dinosaur Books For Kids and Abraham Lincoln: Dinosaur Hunter- Land Of Legends appeared from Delabarre Publishing in 2012. His short stories have appeared in magazines, anthologies and online. He edited the anthologies Space Battles: Full Throttle Space Tales #6 for Flying Pen Press,Beyond The Sun for Fairwood Press, Raygun Chronicles: Space Opera For a New Age for Every Day, and Shattered Shields with coeditor Jennifer Brozek for Baen Books (forthcoming in November).  His first YA anthology CHOICES will be out from EDGE Science Fiction and Fantasy in 2015. He is currently working on Gaslamp Terrors, Mission: Tomorrow (BAEN) and Galactic Games (BAEN), amongst others. He has also edited novels, including the New York Times Bestseller The Martian by Andy Weir.  He hosts #sffwrtcht (Science Fiction and Fantasy Writer's Chat) Wednesdays at 9 pm ET on Twitter.