I've been delaying this for a month but the time has come to clear my slate.
In August, I resigned as editor of Blue Shift after several frustrating circumsatances.  First, while I and several contributors were paid, in some cases more than we were due, others were not. Ad payments only came after I asked twice about them. I was reassured five times that people were paid. I even provided a detailed pay sheet with who got paid for what and how they wanted to be paid as well as their addresses for contributor's copies.
When the magazine published in August, I anxiously awaited copies. None came. So I went online and paid for one. That money went to waste. Repeated inquiries brought excuses and then no responses.
I have not had a response from White Cat owner Rick Ferrell Moore in weeks.
Now, Rick was good to me, and his goals are admirable. He even gave me a free laptop, shipped at his expense from Detroit to Kansas, when my laptop died.
But Rick also tried to launch way too many zines at one time, despite several advisors warning against it. And he is a freelance consultant in a very busy industry. Every time his regular business had a crisis, he disappeared. When his managing editor had a life threatening illness, instead of hiring someone else, he decided to do it himself, but it wasn't getting done. And despite the fact that I like him as a person, I felt forced to draw the line. Because I am a professional. I've worked hard to get good writers involved, even big names, and my reputation is at stake when people don't get what's due to them.
I enjoyed editing a magazine. So much so that I am planning to launch my own zine soon, details to be revealed at the appropriate time. I enjoyed discovering new writers and working with them. But it must be done professionally and run well, or I can't be a part of it. And so I regretfully tendered my resignation. I have not heard from Rick since other than one email to say he'd be in touch to wrap up lose ends. I'm still waiting.
I hereby release officially all stories for issue 2 to contributors with apologies for those who wrote specific items for this. I'm sure the stories can find other homes, and I will do my best to find homes for the others. But in the meantime, I felt I had no choice but to part ways and move on to better endeavors, and I hope everyone will understand.
Integrity has always been important to me, and I continue to strive daily to practice it. That includes a philosophy of treating people the way I want to be treated. I got into editing with a desire to help others, in the process not only creating new opportunities for me but for 0thers and getting the chance to work with writers and artists I admire. I plan to continue doing so. My fourth anthology, Shattered Shields, coedited with Jennifer Brozek, will be turned in to Baen soon. And I have more projects in the works with Mike Resnick & Pierce Watters, Cat Rambo, Tim Marquitz, Maurice Broaddus, and Jennifer Brozek. As well as on my own. But for now, my relationship with White Cat Publications is over.
I do hope they can get things together and wish them well. And I thank them for the opportunity to try editing a magazine. I hope to edit more.
---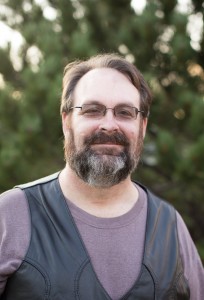 Bryan Thomas Schmidt is an author and editor of adult and children's speculative fiction including the novels The Worker Prince and The Returning, and the children's books 102 More Hilarious Dinosaur Jokes For Kids (ebook only) and Abraham Lincoln: Dinosaur Hunter- Land Of Legends. His debut novel, The Worker Prince (2011) received Honorable Mention on Barnes & Noble Book Club's Year's Best Science Fiction Releases for 2011. His short stories have appeared in magazines, anthologies and online. He edited the anthologies Space Battles: Full Throttle Space Tales #6 (Flying Pen Press, 2012), Beyond The Sun (Fairwood, July 2013), and Raygun Chronicles: Space Opera For a New Age  (Every Day Publishing, November 2013) and is working on Shattered Shields with co-editor Jennifer Brozek (Baen, 2014). He also hosts #sffwrtcht (Science Fiction & Fantasy Writer's Chat) Wednesdays at 9 pm ET on Twitter and can be found via Twitter as @BryanThomasS, on his website atwww.bryanthomasschmidt.net or Facebook.