Although she got her start in fanfic, which she continues to produce, Dana Bell has authored a number of short stories and her debut novel, Winter Awakening, released from Wolfsinger last year. Her stories and poems have appeared in Space Horrors: Full Throttle Space Tales #4 and Tales Of The Talisman, edited by David Lee Summers,  Lorelei Signal, All About Eve, Throw Down Your Dead: An Anthology of Western Horror, Frost Bitten Fantasies and Zombified: An Anthology Of All Things Zombie, amongst others.  She has a number of stories forthcoming in anthologies besides her Space Battles: Full Throttle Space Tales #6 appearance and edited Of Fur And Fire, an anthology of cat and dragon stories and poems last year as well for Dreamzion in 2011 and is editing two anthologies for Wolfsinger at present, Time Traveling Coffers and Different Dragons. Her space opera tale, "Isis," features a ship as alive as her crew. You can find her blog at http://dragonlotsma.blogspot.com.
BTS: How did you find out about the Space Battles anthology and what made you decide to submit?
Dana Bell: It's amazing what you can find out about on Facebook, but then I hear about many submission opportunities there. Not to mention I'd met the editor at ConQuest a couple of years back and enjoyed working with him as a writer when he submitted a story to an anthology I edited called Of Fur and Fire.
I'm a writer who likes to stretch beyond my comfort zone. Much of today's publishing world is about 'branding' yourself, I've recently read a blog by an agent who said the more diverse a writer can be the more sales they can make. 'Isis' stretched me because I'd never attempted a battle story, outside of Fan Fiction, and wasn't sure I could do it. My first anthology sale was for 'All About Eve' when the editor, Carol Hightshoe, asked me at MileHiCon to send her a story. I also had a story in FTST#4 Space Horrors. Both were about cats. I have quite a few stories in several different anthologies.
BTS: Tell us a little about "Isis." What's it about? Where'd this particular idea come from?
DB: 'Isis' is about the relationship between a Spacer and his/her sentient ship as they transport a group of refugees from a missionary camp after a recent attack. They're pursued by the Buton who are unable to produce their own young and take human children captive for purposes that are not really explained, but hinted at.
The idea for this story came from many sources. I borrowed a couple of ideas from Alan E. Nourse, whom I dedicated the story to, from his book 'Raiders from the Rings'. In Raiders the men who lived in space could only produce male children due to radiation damage and they made regular raids on Earth for supplies and women. Their main base is protected by an asteroid maze which can only be safely traversed with the correct course.
I also do a great deal of research on the Old West. In South Dakota there's an area called the Badlands, which I've visited, and where the bad guys hid regularly. It's absolutely beautiful and dangerous if you stray from the marked paths.
Some of the other concepts in the story are 'old school' and have been used quite a bit by writers like Anne McCaffrey in 'The Ship Who Sang', except in her story it was a human who was placed in the ship to run it, or the twist used in the new BattleStar Galactica and Caprica about where the Cyclons came from and why the Colonials developed the absolute terror of interconnected computer technology.
BTS: You've also had a novel published and edited an anthology. Please tell us a little about those.

DB: My first novel Winter Awakening was released in 2011. It took me six years to write between the in depth research and field work I needed in order to complete the book. It follows Word Warrior, a cat who leads the others to the next level of evolution by learning to read the human language. He breaks tradition by protecting his females and helping to raise and educate his kittens. It is also the story of Mute or Snow Fur as he's called who loses his mother as a kitten. He is rescued by wolves who take him to a Spotted Ghost, who fosters him. He too, learns to read despite his disability. He also adds writing to the new skills cats are acquiring along with learning how to use a computer. The lurking danger is the constant snow and ice with the continual threat of the two legs returning, who just might be the ancient humans the cat elders tell stories of.
I edited an anthology called Of Fur and Fire for Dreamzion Publishing, along with a couple of co-editors. It's a mix of stories about dragons and cats, sometimes in the same story. Most of the pieces were Fantasy. Seems writers can't think of dragons in any other setting. I did get a couple of good stories using them in Horror and Science Fiction. It was an interesting and a good learning experience for me. Not to mention working with several already published writers and a couple of newcomers. I'm not an easy editor. As I warn people, I'm your worst nightmare English teacher.
BTS: How'd you get started as a writer?
DB: *chuckle* I wrote a play in third grade that the teacher allowed me to rehearse with my classmates and present. Thinking back, I suspect it was because it was the last day of school and she wanted to keep the class entertained. I've also had encouragement from various writing teachers and a wonderful long time fanzine editor I worked with.
BTS: You got your start in fan fiction. How has that experience formed your writing or helped your craft?
DB: Years ago, writing Fan Fiction was a black mark on a pro writer's record. Still is depending on the publisher. However, writing in other people's universes was a great learning experience for me and taught me the following.
How to work with an editor. As I mentioned earlier I worked with a wonderful long time zine editor whose edits I always looked forward to. She taught me some wonderful tricks on how to mix description with conversation, something many other writers don't seem to know how to do. She never accepted a bad story and always justified the changes she wanted made. I learned to work with her instead of against and this will help me in my pro career.
World building. Yes, there is world building in Fan Fiction even if it's already created. The writer has to know the show well so the story, plot line and characters don't seem unbelievable and it could be an episode. My story 'New Hope', a post Serenity/Firefly tale, was nominated for the Fan Quality award. My editor said, 'You really know the show.' I presented the characters realistically saying, doing and wearing clothes they really would. Since I tend to use regional locations, there are very few I haven't experimented with in a FF story before doing an original piece.
How to write fast and practice. I've talked to other pros and am amazed at how slowly they all write. I spent thirteen years writing Fan Fiction both for zines and online. I learned to write an entire story in one sitting or a chapter with an average of ten pages in about two to three hours. I call it the splat. Get the story out. The real writing is in the rewrite, which I also learned from my zine editor. It also gives me a place to try ideas to see if they'll work before writing an original story using the same concept. An interesting note here. My first novel took me six years to write. The Second three years and the third one. One Fan Fiction novel of 100,000 words took five months.
Feedback and developing an audience. My online stories get feedback from readers all the time. Sometimes they're just 'thanks for the update' and other times they're more in depth telling me what they liked or maybe didn't like about a story. It helped me learn to handle bad reviews as well. And since Fanficition.net has a tracking system for hits, visitors, etc. these are figures I can approach an editor, agent or publisher with because it shows I have an established audience. Blogs can be used the same way I recently found out. It will also give my readers a place to read more of my fiction while I'm working on my next novel.
Crossovers. I have a very hard time staying in one universe in Fan Fiction. I have a few where I do, like Planet of the Apes and Firefly, but I tend to cross them with something else just to see what would happen. An example would be a story that mixed Dr. Who, Highlander, and Babylon 5 told from the viewpoint of a cat. By the same token, I have a hard time confining by novels and short stories to one genre. It's not uncommon for me to cross a Post Apocalyptic with Animorphic with Christian Speculative.
BTS: Do you have plans to do any more with this universe?
DB: Currently I don't have any plans to write more in this universe but one can never tell what future opportunities may present themselves.
BTS: What other projects do you have in the works that we can look forward to?
DB: I will have stories in several anthologies this year: 'Darkness in the Heartland' will be in Ultimate Angels from KnightWatch Press. It features tiger angels who are assigned to stop a crazy cult leader. 'Smothered' told by a narrator who wanders off topic about how the Earth drowned in a dust bowl will be in Earth's End: An Apocalyptic Anthology from Open Casket Press. 'Keeping the Tradition' accepted for The Mystical Cat from Sky Warrior books. Tells the story about a light house keeper in space complete with her cat and a ghost, all part of traditional lighthouse lore. 'Tumbling Tumble Weeds' a funny little tale about tumbleweeds attacking and overwhelming a house while two children are left at home alone will be in the Fall edition of Tales of the Talisman. 'Justice' is a fictionalized true life horror story based on the Sand Creek massacre. None of the gory details are made up. They're all part of the historic record. It will be published in the Dead Rush anthology from Wicked East Press.
I'm currently editing and taking submissions through May 31st, 2012 for Time Traveling Coffers with WolfSinger Publications and will be editing Different Dragons. Guidelines are on the publisher's site. I may be editing an anthology for Open Casket Press in 2013. My next two books have been submitted and I'm waiting to hear back from the publishers. God's Gift is currently at WolfSinger Publications. My pitch line: '"God told us you were coming. Tell us about His son," were the first words the aliens spoke to the human settlers.' Possible prequel to my Winter trilogy with the cats, wolves and spotted ghosts. Titles are Winter Emergence mostly about the surviving humans, and Winter Moon, introducing the mother of two cats whose name is, oddly enough, Moon. My first romance Worth the Wait I've submitted a query letter to the Love Inspired Suspense line at Harlequin. I already have another small press who has expressed interest in the event Harlequin says no. Features two characters in their fifties who fall in love after a fatal shooting in a parking garage leaving four security agents dead and endangering my heroine's life or else her senator cousin's.
So here's an excerpt of "Isis":
Isis
Dana Bell
Dedicated to Alan E. Nourse
Explosions sounded, their vibrations rocking Isis in her launch cradle. I sensed her desire to flee and reached up a hand to glide my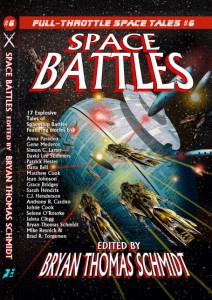 fingers across her pearl and ebony wing. "Easy," I reassured her. "Just a few more minutes."
Screams sounded beyond the wired gates. Women and children, many dressed in gray jumpsuits, trickled through the opening, scattering to whatever safety they could find. The men fired weapons to cover the retreat. Sometimes, I heard a shout as someone died.
Some of the needle-nosed ships vanished in flares of orange and blue. The fleeing refugees changed course, charging toward another.
One of the missionaries ran toward me. In her charge were about a half dozen children. "Please," she pleaded, "please."
I nodded, like I'd really ignore her plea. We spacers aren't as heartless as the whispered tales the humans tell of us. Isis opened her
hatch and I motioned the group inside.
Another group came and we took them onboard. Nearby a neighboring ship erupted in a storm of fire and raining metal.
I noticed the enemy was careful only to destroy the empty vessels. Any with passengers aboard were spared. That didn't surprise me. They were desperate to take the children alive.
"I'm full," Isis told me.
"Time to leave then." I stepped up the ramp and Isis closed her
door behind me. I glanced into the storage hold now full of frightened
children and their sparse caretakers. "Hang onto something." The
adults nodded instructing the children to grab the railing along the
glittering blue walls.
My steps echoed hollowly as I went down the pastel corridor to the
control room. Not that Isis actually needed a pilot. She could launch
on her own. Still, her designers thought it better to give her limited
intelligence so she could be controlled. They didn't want a repeat of
what had happened on Earth in years past.
I shook my head. No need to think about that.
Slipping into the gray seat that curved to accommodate my long
limbs, my fingers immersed themselves into the spiky tendrils and
watched as they wrapped around my hands. The sensation still bothered
me. It was like holding warm slimy worms.
"Go now?" she asked.
"Yes, you can launch now."
I sensed her bunch her strength and launch her bulk into the night
sky. On the overhead holo-vid I could see the ground below. Several
spike-nosed ships barreled up as the invading troops poured through
the gates, overrunning the defenders. The soldiers scattered, gathering
up those unfortunate enough not to escape. I turned my attention away.
There was no way to help the captives now.
Deep blue changed to a ruddy purple before we reached the blackness
of space. Isis hummed to herself as she "shook" her wings and darted to
freedom.
On the vid I could see the enemy cruisers as they concentrated on
capturing any who tried to escape. They netted one ship while another
barely managed to slip past them.
They didn't see us. I'd counted on that. Isis' dark colors caused
her to blend into the star-studded jet. She also glided on the solar and
planetary winds. No output to be tracked.
"Where?"
"The Badlands."
She "questioned" but didn't argue. The Badlands were tricky
and unpredictable. Still, they'd be the safest place. The big battle
cruisers couldn't navigate them. Neither could most other pilots.
Too many uncharted asteroid fields and many—more than could be
counted—had died.
"Are we safe?"
I turned to look at the woman who had asked. Her dark hair was
askew, framing her face in an almost lion-like mask. Her gray robes
showed traces of dirt. She clutched one end as if to anchor herself or
perhaps as a way to deal with her fear.
"They haven't seen us."
"I've heard about this ship." She bit her lip. I think she was afraid.
There's a deep seeded fear of AI's in our culture. Ever since … I
stopped my train of thought. No need to upset my ship.
"We're headed for the Badlands." I glanced at the vid. There was
a dark dot trailing behind. I frowned.
Her voice crept up a notch. "They're following us?"
"I doubt it. There's no way for them to." Or at least I hoped not.
"We need food and bedding." Practical as always, despite a hovering
threat. Most of the nuns were like that.
"In the lockers outside the hold." I gently removed my fingers and
wiped them on a towel I hung nearby. They weren't really wet but they
felt like it. "I'm Captain Blair M'Tok."
"Sister Sharon Louis." Her brown eyes frankly took in my lean
form as I stood up. I stretched, aware yet not envious of the obvious
differences. My people are all the same; tall, slender, and with a bulky
upper torso. Most of us cropped our hair short. I'd done the same with
my dull black mop.
"You're a Spacer," the sister said.
I nodded not ashamed. I was among the few who understood why
the Buton's wanted our children. There was a price to be paid to roam
the stars. We spacers had paid it gladly.
"I'd appreciate it if you kept to the hold as much as possible," I
said. "Latrine and sonic showers are right next door." They weren't
standard in ships but I'd insisted. I didn't always just carry cargo.
Settlers paid well to be transported for a possible new start on another
planet. I had no idea how many actually succeeded and didn't really
care. Their credits paid docking fees and other supplies I needed.
The Sister glanced nervously at me before her eyes found the
deck. "Do we need to worry…?" She didn't finish her question. She
didn't need to.
"No. You won't be aboard long enough."
"But there's nowhere to go in the Badlands." I could hear the
bewilderment in her voice.
"Nowhere official." I grinned.
She frowned and her expression turned to anger. "You'd take us to
be with the scum of the galaxy?"
"They're good people." I should know. I'd sheltered with them
more than once. "And they'll take you in. Besides," I pointed at the
dot, "where else are you going to go?"
"Humpf." She finally released the edge of her robe. Her frightened
gaze darted to the dot and she straightened as if to show no fear. "Thank
you, Captain." She stomped away.
I shook my head. I could hear the sounds of several children
laughing and a few crying. Their guardians murmured quietly trying
to reassure or quiet them.
"Going to be a long trip." Or so it would seem. The Badlands
were only a few light years away. My over-large yellow—green eyes
drifted to the dot. It had crept closer. "I know you can't see us." At
least I hoped not.

Continued in Space Battles: Full Throttle Space Tales #6 which you can purchase here starting now (preorders end April 17).