FOR IMMEDIATE RELEASE – December 2, 2013

DC Comics artists and acclaimed editors Bryan Thomas Schmidt and Tim Marquitz are partnering in 2014 for Gaslamp Terrors, a steampunk horror anthology from Grant-Day Media to be released through their Evil Jester Press Imprint. The project will be an anthology of prose stories with illustrations by comic book artists, not a comic or graphic novel.
One of the most popular subgenres of speculative fiction going today, steampunk is as much an aesthetic as a genre, and involves stories set in the Victorian Age in which science and steam power go hand in hand. With top authors from science fiction, fantasy and horror, Schmidt, Marquitz and company will be presenting stories of the terrors that haunt the streets, stalk the shadows, and lurk in alleys. Headliner by New York Times bestselling authors Jonathan Maberry and Kristine Kathryn Rusch, Gaslamp Terrors will also include stories by Weston Ochse, Jody Lynn Nye, John Skipp, Esther M. Freisner and Mike Resnick, amongst others.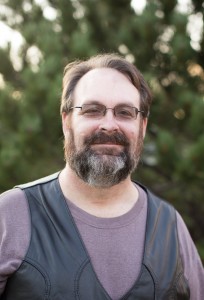 Bryan Thomas Schmidt's prior anthologies include Space Battles: Full Throttle Space Tales 6 for Flying Pen Press in 2012 and the critically acclaimed Beyond The Sun (Fairwood Press, August 2013) and Raygun Chronicles: Space Opera For a New Age (Every Day Publishing, December 2013) as well as a forthcoming anthology for Baen Books. Schmidt's prior Kickstart anthologies have received good reviews in Locus and Analog, amongst other sites. Tim Marquitz's anthologies include Fading Light, Manifesto and the Kickstarter success Kaiju Rising (forthcoming). His anthologies and work have gotten frequent mention in Ellen Datlow's The Best Horror of the Year anthologies. Both editors have had prior Kickstarter successes between them and both are also successful authors.

The editors and Owners of Grant-Day Media, Charles Day and Taylor Grant will be crowdfunding the project on Kickstarter in February and March 2014 with the goal of releasing both hardcover and trade paperback editions in Fall 2014. We will be showcasing and selling this at many of our conferences and venues throughout the country. Rewards will include signed editions, signed artwork, multiple copies and more. Details to come.
"I couldn't be more excited to partner in this endeavor with such a great team as Charles and Taylor," Schmidt said. "Their enthusiasm is infectious and their love of genre unparalleled. They have the experience to really make a great book, and we have a ton of experience to bring them great stories. It's the perfect combination."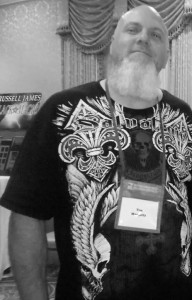 "We look forward to working with them closely," Marquitz added, "And hope this is the first of many collaborations to come."
Bryan Thomas Schmidt can be found via his website at www.bryanthomasschmidt.net or as @BryanThomasS on Twitter. Tim Marquitz is online at www.tmarquitz.com and on Twitter as @marquitz. Evil Jester can be reached via Charles Day at [email protected] and on the website at: http://eviljesterpress.com/main/