I was talking with my friend Julia the other day after she put up a post on Facebook about "The Hutchinson Kennel Club is hosting an ATT (American Temperament Test) and we need more dogs or the test will be cancelled." I've seen Best Of Show, so I commented: "Maybe they should also test some of the owners' temperaments…wouldn't that be interesting?" She fired back a whole list of seminars people in the dog show world really need and I came up with number 1 here as another joke. This list was born. These are amusing, well-meaning concepts that would flop like a fish stuck on land, don't you think?
1) How To Know When To Stop Blaming Because You're The Problem — We all know who needs to take this one, right? It's not us. It's that other guy. And therein lies the problem that defeated this seminar before it even began.
2) How To Debate Politics Without Slinging Insults About The Opponents' Morals or Heritage — The present political climate pretty much rules this one out. I don't think it would even interest most people. And it would totally destroy the fun political pundits and the press are having manipulating public opinion. In fact, there'd likely be exposees tearing into the character and scandalizing the background of any instructor who dared to offer this one.
3) How To Let Your Siblings Be Favorites Without Complaining — Yeah, I don't know about your house, but wouldn't happen in ours. Uh uh. Fair is fair. And if they go theirs, I want mine. It irritates me my sister and brother refuse to admit how slighted I've been, dammit.
4) How To Admit That Sometimes Your Husband's Right — Husbands might love to drag their wives to this one, but except for a few who came for the laughs, this one would sink like a stone. Keep trying though guys. I admire your fortitude.
5) How To Be An American Tourist Without Being Obnoxious — This one's for my foreign friends and dear God is it badly needed. American tourists are the most obnoxious visitors on Earth. Too bad we're also the wealthiest and most common and the ones on which so many economies have come to depend.  And the Hawaiian shirt and straw hat folks are far from the worst. The insidious "I dress local, I read nonfiction and literature and I understand the foreign mindset" people deserve a firing squad.
6) How To Be The Best For You Whether Anyone Else Notices Or Not — These next two go almost hand-in-hand. People don't like to just be good in isolation. They want recognition for it. We crave praise. That instinct always seems to win out no matter how many times we tell ourselves that what others think doesn't matter. This one has the best of intentions but goes down due to the power of flawed human nature, I think.
7) How To Donate To Charity Without Needing Praise Or Recognition — I founded and run a non-profit. While donors often want their amounts private, they don't often seem to want to give without some recognition. They may not want their name on the national news but they want a personal note of thanks or some kind of reward level tiers package or something. The art of charitable giving just because it's a good thing and right is practiced by few in my experience, again, due to flawed human nature and our root need for approval.
8 ) How To Get Over The Delusion That Obama Has No Flaws — Not a political statement but an observation. I've voted for Republicans and for Democrats, and none of them turned out to be perfect. Yet I don't think I've seen a more "cult adored" president since Ronald Reagan and Bill Clinton. This guy can do no wrong. This despite so many broken promises, an economy many would call worse, and one of the most incredibly divisive presidencies in history from a guy who promised to bring us together. But those who love him, don't do it halfway. And love covers all wrongs so the people who need it would pay this no mind.
9) How To  Shun Popularity And Revel In Mockery aka How To Survive High School — Yeah a few goth rebels might revel here but for most of us, while it would have been helpful, it would have been near impossible to live this way. It's too bad. A good number of our High School memories might be more pleasant and positive if we'd had this.
10) How To Cherish The Gift Of Lifelong Virginity — I don't even need to explain this one, do I? It wouldn't even be popular with nuns or priests anymore, if you pay attention to the news. That might not have been true a few decades ago, but these days we can live without a lot of things but sex isn't one of them.
I'll bet all of you can think of plenty of others. But I hope those gave you a good laugh to start your week this Monday. For what it's worth…
---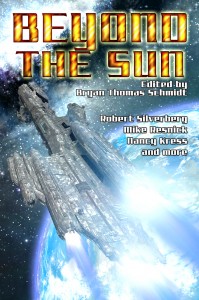 Bryan Thomas Schmidt is an author and editor of adult and children's speculative fiction. His debut novel, The Worker Prince (2011) received Honorable Mention on Barnes & Noble Book Club's Year's Best Science Fiction Releases for 2011. A sequel The Returning followed in 2012 and The Exodus will appear in 2013, completing the space opera Saga Of Davi Rhii. His first children's books, 102 More Hilarious Dinosaur Books For Kids (ebook only) and Abraham Lincoln: Dinosaur Hunter- Lost In A Land Of Legends (forthcoming) appeared from Delabarre Publishing in 2012.  His short stories have appeared in magazines, anthologies and online. He edited the anthology Space Battles: Full Throttle Space Tales #6 (2012) and is working on Beyond The Sun,forthcoming. He hosts #sffwrtcht (Science Fiction & Fantasy Writer's Chat) Wednesdays at 9 pm ET on Twitter and is an affiliate member of the SFWA.