This week's Write Tip addresses a question I get a lot. I have been fortunate enough to get blurbs on my books from many well known authors, and people want to know how I manage it. So here are some tips for getting blurbs from name authors.
1) Ask. — It sounds really obvious but it's the truth. If you don't ask, you won't succeed. When it comes to asking for blurbs, you just target the desired authors, and politely ask if they'd consider reading for a blurb. Authors won't put their name on something they don't feel good about, and not every author who agrees to read the project will blurb it, but getting them to take a look is the first step. So ask.
2) Pick Appropriate Authors. — This one may be less obvious to some of you. Don't just ask your favorite authors. Ask authors who are known for writing the genre in which your book falls. These will be people who typically enjoy reading books like yours. They will also have names familiar and most enticing to your targeted readers. There's no point putting a blurb on your book from someone who might not be considered informed on the topic and genre. Unless it's a meganame like Stephen King, having inappropriate blurbers may not add any benefit at all.
3) Give Them Time. — If you can get permission from your publisher, the time to ask for big name blurbs is after the book is turned in to the editor or goes to copyediting. Don't wait for galleys. By the time most galleys show up, your turn around time is usually very short. By starting early, you can offer several months to potential blurbers which gives them a lot more flexibility to work such an obligation into their own very busy schedules and makes it more likely they'll agree to take a look. For our Baen anthology Shattered Shields, Jennifer Brozek and I got permission from Toni Weisskopf to ask for blurbs just after we turned in our manuscript. This gave us the opportunity to ask people like Mike Resnick, John Marco, Catherine Asaro, and Ken Scholes for blurbs. All four said yes, and before we even have copyediting marks to review, three of them have sent us great blurbs for the book.
4) Pick People You Have a Relationship With. — In the age of social media, building relationships with authors you admire is simpler than ever. All you have to do is engage smartly. Strike up a conversation. Encourage. Ask thoughtful questions. And soon you'll find yourself in dialogue with them. Over time, this can develop into a familiarity and even friendship that will make requesting blurbs not only much easier but much more likely to be well received by them. It's not like they don't have to do the same thing themselves. But if they don't know your work, knowing you are cool and likeable will make them much more willing to both help you and to assume you're not sending them crap.
5) Be Grateful. — Whether they say "yes" or "no," be grateful that they considered it. Graciously thank them either way, and consider it a positive that you even got to interact. You never know what possibilities that may present in the future. Even if they say "no," they may see you at a con later and ask how things are going with your book. That opens a door to dialogue and building a relationship which might lead to a future "yes."
6) Do Not Abuse The Privilege. — Don't over ask. Don't ask people constantly for help. Be careful who you ask and how often. This shows consideration for both the level of your relationship and their own busy schedules. They have deadlines of their own, and those come first. Whenever you're asking someone to take time out from those and help you, be respectful of the fact that they have limited time to do such things. They have to make choices. They are more likely to choose you, if you are considerate and don't over impose.
7) Offer To Return The Favor. — Okay, if you're not a known author yourself, your blurbs are likely meaningless for them. But what you can offer is to proof or review their books on Amazon, Goodreads, etc. and authors are almost looking for help with that. You can't repay them. You shouldn't pay them, as it's really not standard and it violates most people's ethics. But you can offer to do them a favor in return.
8 ) Send Them Quality Projects. — This tip may seem obvious but I guarantee it's not. The better quality your project, the more likely the askee is to agree to consider a blurb. Make sure the manuscript is clean, copyedited, and formatted professionally. If you are self-publishing or working with a small press, this is especially important. Authors know the Big Five New York houses will clean up the manuscript to make it professional. Small presses and self-publisher are less reliable. If their name is going on it, they want to be sure it's worthy, and besides content, that means presentation, so send them a quality project with quality presentation and they are more likely to say "yes."
Well, there you have 8 tips for getting blurbs from name authors. Remember, they're doing you a favor. So "no" is never personal. A "yes" is always a gift. And treat them accordingly. If you follow these guidelines, use good common sense, and are professional, you'll likely have a good chance of getting blurbs from known authors in the future. Maybe not for every project, but then again, if you follow these tips, you won't send them every project. Regardless, these tips have worked well for me.
For what it's worth…
---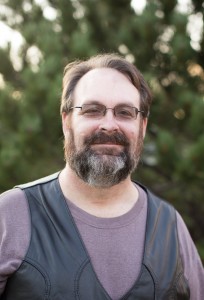 Bryan Thomas Schmidt is an author and editor of adult and children's speculative fiction. His debut novel, The Worker Prince (2011) received Honorable Mention on Barnes & Noble Book Club's Year's Best Science Fiction Releases for 2011. His short stories have appeared in magazines, anthologies and online. He edited the anthologies Space Battles: Full Throttle Space Tales #6 (2012), Beyond The Sun (2013), Raygun Chronicles: Space Opera For a New Age (2013) and coedited Shattered Shields (Bean, 2014) with Jennifer Brozek and is working on Monster Corp., A Red Day, Mission Tomorrow, and Gaslamp Terrors, among others. He hosts #sffwrtcht (Science Fiction & Fantasy Writer's Chat) Wednesdays at 9 pm ET on Twitter.