by Gail Z. Martin
Ask three writers how they do their worldbuilding, and you'll get four opinions. Maybe more, if our characters get to give their own answers.
That is to say, there's no wrong way to worldbuild as long as the final product ends up satisfactory to readers. The trick is to come up with an approach that works for you, that creates a realistically detailed and nuanced setting, and—most importantly–seamlessly and believably supports your plot and characters.
How detailed should your worldbuilding be? That reminds me of the old joke about how long a man's legs should be—long enough to reach the ground. You want your world to have age and depth and weight to it. It should feel like it's been thoroughly lived in and hard used, not like one of those false-front fake Wild West villages at amusement parks. Your characters and plot should feel as if they rise organically from your world, as if they couldn't possibly happen anywhere else or be the same in any other setting.
If you've ever traveled somewhere unfamiliar, whether it's across the state or across the world, it's the little things that made you aware that you were someplace far from home. The menu choices were unfamiliar. The brands of soda were different. The money looked odd and came in strange colors and sizes. People went about their daily routines a bit differently than back home. Signs are not what you're used to seeing. All those little details aren't important by themselves, but collectively they are the stuff of authenticity, and to the extent that you have thoroughly thought these things out, your readers will have a richer, more immersive experience.
I believe that immersion was part of the genius of the Harry Potter books. In a million different little details, J.K. Rowling signaled that we weren't in our own mundane world but someplace wondrous and frighteningly different. The best books give us enough of these nuanced details that we don't feel infodumped or overwhelmed but we do grasp that we've been whisked away to somewhere new.
As for which comes first, character or world, that's like the chicken/egg dilemma. If you think hard about the circumstances and experiences that shaped your character, you'll know a lot about the world he/she came from. And if you build out your world convincingly, you'll know what kinds of characters arise from its climate, history, culture and society. Start wherever you please; you'll end up in the same place.
How do you drill down to those details? Some writers like to 'interview' their characters, sitting down and having a mental chat with their creations who proceed to spill their guts. I've used that successfully. Sometimes, either the world or the character just comes to you full-blown, and you have to figure out the rest around the edges. I've also built series that way as well. For me, I want my world to be a character in its own way. For example, in my Deadly Curiosities urban fantasy series, things happen that are quintessentially Charleston, SC so that if the action were to happen somewhere else, it would have to be different. The city of Charleston is woven into the fabric of the story in a way that can't be undone.
If you're still struggling with worldbuilding, think about the places you've been (or go on a day trip somewhere new) and note the details. Jot them down and pay attention to everything you notice that differs from back home. Now think about how you might pull that kind of nuance into your fictional worldbuilding. It could be easier than you think!
My Days of the Dead blog tour runs through October 31 with brand new excerpts from upcoming books and recent short stories, interviews, guest blog posts, giveaways and more! Plus, I'll be including extra excerpt links for my stories and for books by author friends of mine. You've got to visit the participating sites to get the goodies, just like Trick or Treat!  Get all the details about my Days of the Dead blog tour here: http://bit.ly/2eC2pxP

Let me give a shout-out for #HoldOnToTheLight–100+ Sci-Fi/Fantasy authors blogging about their personal struggles with depression, PTSD, anxiety, suicide and self-harm, candid posts by some of your favorite authors on how mental health issues have impacted their lives and books. Read the stories, share the stories, change a life. Find out more at www.HoldOnToTheLight.com
Book swag is the new Trick-or-Treat! All of my guest blog posts have links to free excerpts—grab them all!
Trick Or Treat with an excerpt from my Deadly Curiosities Adventures short story Buttons http://bit.ly/1v5t9Zf
A free excerpt from my Deadly Curiosities Adventures short story Coffin Box Deadly Curiosities short story http://bit.ly/SDCIjx
Trick Or Treat w excerpt from The Big Bad II anthology http://www.darkoakpress.com/bigbad2.html
Use your free Audible trial to get my books! Ice Forged Audible https://amzn.com/B00EP1C1HK
Trick Or Treat excerpt from Espec Books https://especbooks.wordpress.com/2016/07/18/winner-war-machines/
Try a free excerpt from my m Reign of Ash http://bit.ly/1oCEa5j
---
About the Author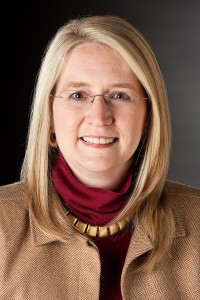 Gail Z. Martin is the author of Vendetta: A Deadly Curiosities Novel in her urban fantasy series set in Charleston, SC (Solaris Books); Shadow and Flame the fourth and final book in the Ascendant Kingdoms Saga (Orbit Books); The Shadowed Path (Solaris Books) and Iron and Blood a new Steampunk series (Solaris Books) co-authored with Larry N. Martin. A brand new epic fantasy series debuts from Solaris Books in 2017.