The following is an excerpt from my book How To Write A Novel: The Fundamentals of Fiction, Chapter 7:
Diction and Dialect
Diction has to do with tone and style, whereas syntax, which is closely related, has to do with the form of the sentence. The level of diction of a truck driver has a different level than a bishop, but both might use all three forms of syntax. Syntax and diction depend on one another. The truck driver may speak more base, slangy language than the elevated syntax of the bishop, for example. This is dependent upon levels of diction with which they choose to speak. It is also dependent upon the word order (syntax) they choose to use.

A truck driver might say, "I was having sad thoughts when I was alone."
A bishop, "To me came thoughts of grief when alone."
Just as Henry Standing Bear stands out in Craig Johnson's Longmire because of never using contractions, another character might stand out for going to pains to use "whom" instead of "who" whenever it is grammatically correct or the opposite. Subtle grammatical quirks can be quite effective characterization tools. What if a character says "the killer musta wore gloves" instead of "the killer musta worn gloves"—"must have worn" being grammatically correct? Some of these quirks are quite common in usage and can be observed daily in those around us. Often they subtly reveal things about people's backgrounds—education, social class, where they come from—that will make your dialogue more realistic.
Stephen King writes: "Well-crafted dialogue will indicate if a character is smart or dumb, honest or dishonest, amusing or an old sobersides." When done well, dialogue can impart several bits of information about your characters just through word choice. Bishops, kings, politicians, professors and others all speak differently and with more sophistication and less common vernacular than truck drivers, plumbers, mechanics, and farmers. Add in gang members, foreigners, and others and you have a third style of diction as well. Use diction to differentiate between characters and help us know who is speaking without even requiring a speech tag. You can know the area of the world they come from, their education level, their level of class and refinement, their self-esteem level, their social circles, their religion or lack of religion, and so much more just via how a character speaks. The unique voice of each character will add depth and realness to your world and story like nothing else.
In my novel Simon Says, a tough KCPD detective is forced to team with a humanoid android to solve his partner's murder. At one point, Simon points out the humanoid's speech patterns:
["I function ninety percent like a human being in most respects," Lucas said as they continued up the stairs.
    "Yeah, and at least ten percent is how you talk," Simon teased.
    Lucas turned a puzzled look at him. "You think I do not speak like a human?"
    "No normal human uses the cadence you use, no," Simon said.    
     Lucas looked disappointed. "Well, I hope you will assist me to do better. I am designed to blend in with humans and wish to learn."
    "You want to blend stop saying things like 'in most respects' or 'I am designed,'" Simon said, shaking his head. "You sound like a machine."
    Lucas hrmphed. "I will remember."    
Just listening to them you can tell the difference. This is a prime example of syntax and diction at work. Now the same thing can happen with socioeconomic class.
"You, stop!" The detective stepped in front of the vagrant and raised his hand.  
     "What ya want?" the disheveled woman demanded, her dirty, unkempt hair hanging down off her forehead to obscure most of one eye, her nose brown with dirt and grime from life on the street.  
     "I have a couple of questions. Did you see what happened down there last night?"  
     "Huh? I was 'sleep."  
     "No way you slept through that," the detective countered. "Were you here?"
     Her face shriveled as she shook her head and looked away. "I don' know nothin'."  
     "You're not in trouble. We just need your help. People died."  
     "Not my pro'lem," she said.  
Dialogue can also tell readers about your world. Do they speak familiarly to present day people around us or like people from another place or time? Do they speak with familiar vernacular and nuance and pop culture references or are the references odd and unusual, even requiring us to work to understand them a bit? All of this is key to world building characters and creating a sense of place and dialogue is a key tool for accomplishing it. Here's an example from Wager of My Heart by Claire Ashgrove:
 "What seems to be the problem, Thomas?"
      "A wreck, sir," the man replied as he bounced the long reins to quiet the agitated horse.  "Easy, girl.  Stand now."      
     "A wreck?" 
     "Aye.  The crowd's thick—I cannot make it all out.  But a coach is twisted at such an  angle I can clearly see the top of it."
      Perfect.  Lord only knew how long it would take to right a coach.  "Is there a way  around?" he asked, his patience rapidly deteriorating. "I would prefer not to linger in this  stench."         
     "No, my lord.  Not unless you wish me to drive over the onlookers, sir."  
Both the vocabulary and the descriptions clearly indicate a different time, in this case Victorian Era London.
Point of View characters engage in two main types of dialogue throughout a fictional work: external dialogue with other characters and internal dialogue with themselves. External dialogue we have described above. Internal dialogue is similar but is their inner voice and thoughts taking expression.

Here's an example from my novel The Worker Prince:
 "I can't tell you what to do, Davi, but it's a big risk."
      "Now you sound just like Farien," Davi growled and drowned the words with another gulp from his beer.
      Yao's purple eyes softened to violet with sympathy. "Hey, I'm on your side here, okay? One man can't change an entire culture."
      Davi wiped his lips on his sleeve and met his friend's eyes again. "This man has to try."
      Yao sighed, sinking back into the couch again. "Why?"
      Davi stared at him a moment, anger mixed with disgust. But Yao wasn't the bad guy. You've got to tell him. Ignoring his internal voice, he shrugged.
      "Have you spoken to Farien since?" Yao asked.
      "No. There hasn't been an occasion."
      "Maybe we could pay him a visit," Yao said. "Be good to have the three musketeers back together again." Yao loved references to the classics. Along with history, he'd read many novels.
      "Sure. Of course …" Davi's voice trailed off as he looked away, lost in thought. Should I tell him? He needed to confide in someone before he burst.
Internal monologues are often written in italics to differentiate them. When needed, "he thought, etc." are used to indicate. In this case, we can see Davi has two conversations going on at once—one external with Yao and the other internal with himself.
J.R.R. Tolkien in The Lord Of The Rings uses elevated diction combined with a formal syntax to suggest an ancient language:
Gimli shivered. They had brought only one blanket apiece. "Let us light a fire," he said. "I care no longer for the danger. Let the orcs come as thick as summer moths around the candle!"
     "If those unhappy hobbits are astray in the woods, it might draw them hither," said Legolas.
     "And it might draw other things, neither Orc nor Hobbit," said Aragorn. "We are near the mountain-marshes of the traitor Sarumon. Also, we are on the very edge of Fangorn, and it is perilous to touch the trees of that wood, it is said." (The Two Towers)
So using different dictions is a great technique and device for characterization. If a character is a con artist, they may use different diction externally than they do internally. This tells us about your character. Or they may fake an accent they don't really have, etc. Also, the character's internal dialogue will reveal what they choose to reveal and not reveal to various characters which tells us much about their motives, emotions, etc. Internal dialogue is where characters debate decisions, mourn mistakes, and so much more, and it is necessary for storytelling because we cannot see what we are not shown, so it provides a method of showing what is going on in the inner life of characters that is essential to building good conflict and drama in your story.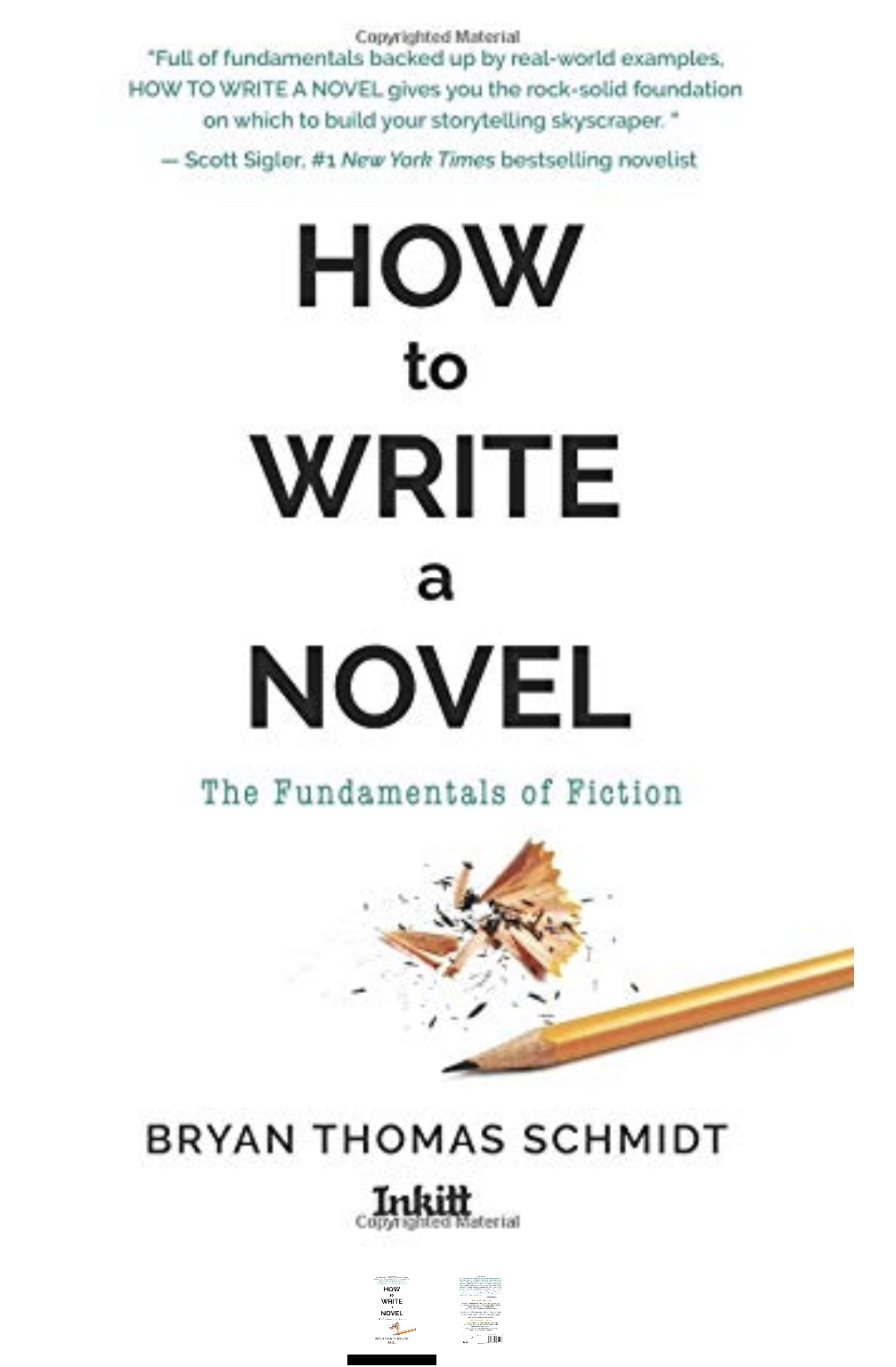 Remember that characters may speak differently to one character than another depending upon their relationship, their motives, etc. If hanging with old friends from the old ghetto, one may slip into a dialect left behind in childhood for those interactions even if the character usually speaks in a more refined way with characters outside that world and life. Ever have a friend from a foreign country or the U.S. Deep South who talks with one accent with you but goes home and slips back into a native accent? People speak to a lover different than a mother or a sister or a boss or a priest. One also speaks differently to a king or ruler than a fellow citizen and often to a teacher than fellow students, and so on. So remember to establish changes in dialogue appropriate to the circumstances in which the dialogue is occurring and who and to whom the characters are speaking. This will make your world come alive and feel realistic.
Lewis Turco writes in Dialogue: Characterization "is largely what dialect is about—identifying the persona and his or her traits, including the main personality trait on which much of the story will depend for its plot and the motivations of its characters." Remember that characters who speak with the same diction only recognize the difference when speaking with outsiders. The same is true of dialect or accents. Characters with accents only know they have one when someone points it out or when talking with another character. Even then, to them they sound normal and the other person has the accent.
Dialect is a particular way of speaking that is different from other characters being represented in a modified written form to reflect its accent or peculiarities. It is particularly common in older novels, but frowned upon these days because it is often challenging for readers to read. Use dialect sparingly and only for strategic purposes. Often just a line or two is all you need to remind readers of the character's accent. The rest can be rendered more naturally. Another technique is to render a few key words in dialect.
Here's an example from my novel The Worker Prince, a science fiction space opera:
 As he neared a tent, someone poked his arm—a smiling vendor who looked half-human and half-Lhamor, gesturing with his bottom two arms when he spoke, his forked tongue giving him a strong lisp.
     "'ello, Capt'in, my frien', wha'ever you nee', I can ge' for you," he said with the accent of Italis and patted Davi's back like they had been lifelong pals.
    There's a reason others of your race use translators. "No thank you, just passing through," Davi said with forced politeness, moving on through quickly.
The Lhamori here is speaking in dialect, and a particularly hard to understand one, which is why I used it sparingly (though not sparingly enough according to some readers. It was my first novel.)
In How to Write Dazzling Dialogue, James Scott Bell suggests 3 guidelines for using dialect:
Decide if dialect is absolutely needed in a scene.
If so, go ahead and use it in the first spoken line.
Use it sparingly after that, only as a reminder to readers of the voice.
Here's another example from James Michener's Soyonara:
 I started to get up but Makino, the cook, grabbed my arm and translated, "She not angry. Only she say very dangerous Fumiko-san walk with Americans."
    "She wasn't walking," I cried. "She was sitting here."
    "Please!" Makino protested. "I not speak good. Trouble too much."
Here, Michener is representing the broken English of a non-native speaker fairly well using dialect to give a realness to the dialogue, another appropriate technique. In this case, rather than odd or modified spellings, it involves missing words or rearranged syntax.
Generally speaking, it is advisable to avoid dialect and use standard diction. Remember, writing is communication and communication is about clarity first and foremost. Anything that might be a stumbling block for readers is to be handled with care.
Similar to dialect are idioms which means: "an expression whose meaning is not predictable from the usual meanings of its constituent elements, as in kick the bucket or hang one's head, or from the general grammatical rules of a language, as the table round for the round table, and that is not a constituent of a larger expression of like characteristics; a language, dialect, or style of speaking peculiar to a people. (Dictionary.com)" Mark Twain is the U.S. master and Charles Dickens the U.K. master of idioms. Lewis Turco writes: "An expression may begin as the slang—or 'popular jargon'—of a particular generation, but once it enters the language permanently, it becomes an idiomatic expression." So, for example, where Brits might say "throwing crockery," Americans would say "throwing dishes."
Both Dickens and Twain exploit idiomatic expressions freely in their novels and sometimes develop or perpetuate them into greater popularity by repeating the same phrases over and over again in their works, giving them a stability in the language. Examples from Dickens are "heart and soul," "jog-trot," and "turn and turn about," the last two of which are particularly British. Examples from Twain include "without you" (unless you), "by some stretchers" (lies), "back to the drawing board," and "I lit out."
The following passage from Twain's The Adventures of Huckleberry Finn contains some more:
 The Widow Douglas, she took me for her son, and allowed she would sivilize me; but it was rough living in the house all the time, considering how dismal regular and decent the widow was in all her ways; and so when I couldn't stand it no longer, I lit out.
Twain and Dickens both use colloquialisms to give characters distinctive voices. Huck misspells civilize as "sivilize," which reveals his lack of formal education and uses "allowed" instead of "said." He also uses adjectives in unusual and informal ways in phrases like "it was rough living" and "dismal regular" (instead of dismally regular). And he uses a lot of double negatives like "I couldn't stand it no longer." These details add authenticity that capture the time and place and bring the characters to life. Idioms can be a great tool for this but must be used skillfully and handled well to avoid confusing or drowning readers.
To write dialogue well, it helps to go out and observe people as well as to read a lot. If you are writing a historical period, find movies, newsreels, and others books and observe carefully, taking notes, on how people talk, turns of phrase, idioms, etc. To write teenagers, go to Sam's Club or Costco or Walmart and sit in the food court and listen or to a mall or theatre. Note how the teens speak to each other verses adults, how they address strangers verses friends, etc. Do the same with anyone else you need to study in whatever profession: from cops to priests, jewelers to plumbers and more. Writing down key observations in a notebook will create an invaluable resource to jog your memory later when the time comes to write various characters, especially if you want to find turns of phrase, idioms, or other idiosyncrasies you can employ to added authenticity and bring characters to life. You want dialogue to sound believable and real, after all, and that means you have to write it so it sounds natural while still performing all the dramatic functions beyond conversation that it must to move forward your story.