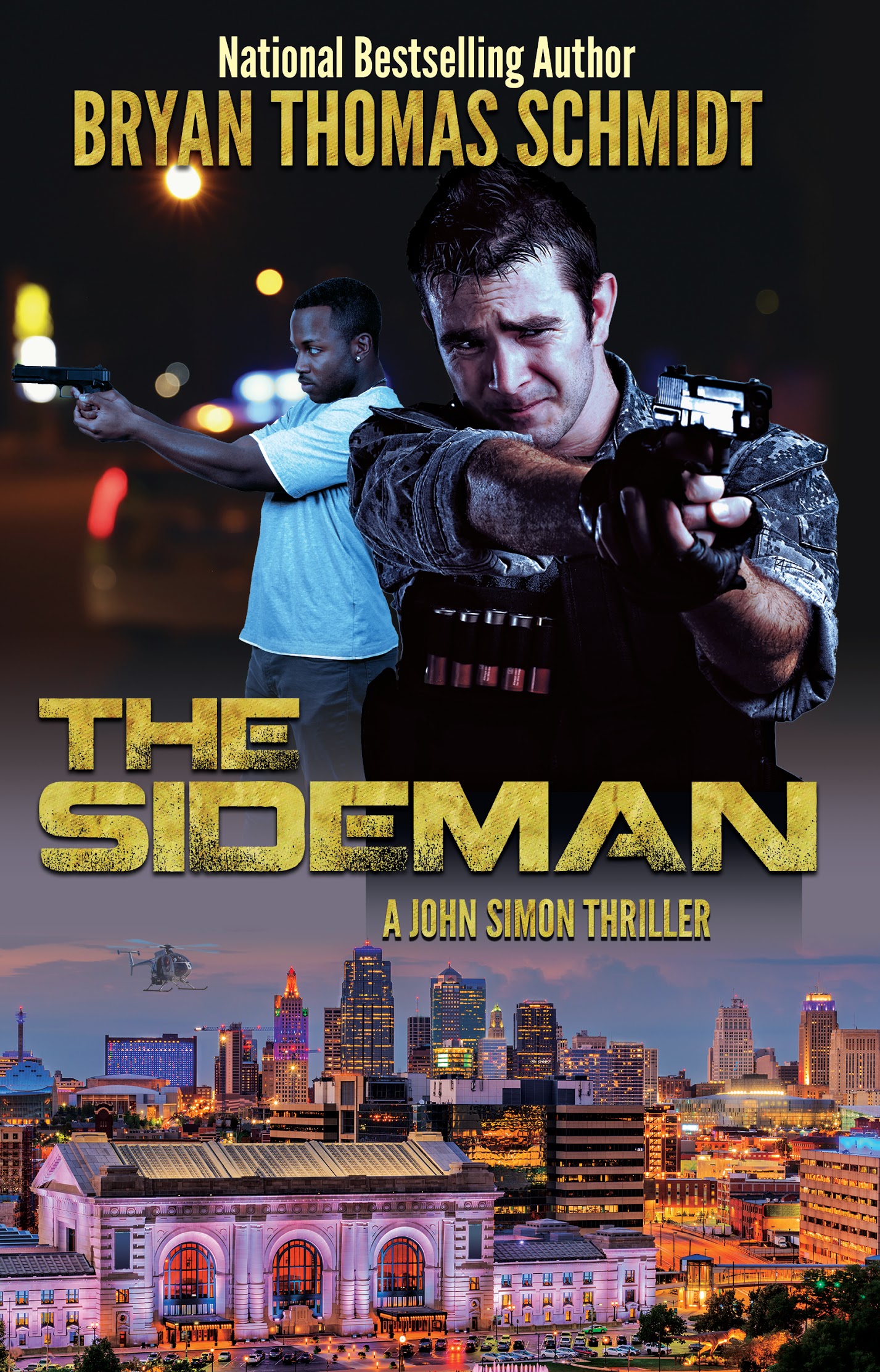 "Who, being loved, is poor?"
-
Oscar Wilde, A Woman of No Importance
The Sideman
Author:
Bryan Thomas Schmidt
Genre(s):
, Thriller, Science fiction, procedural, near future, androids, robots, crime thriller
Description
With Lucas George at the top of his class as the first android at the Kansas City Regional Police Academy but struggling for acceptance, Master Detective John Simon discovers bombers may be planning a huge attack at a popular tourist site, and he and Lucas must find them and stop them before it's too late.
Notes
"John Simon is every bit as compelling a character as those who inspired him, and in some aspects Schmidt even does them one better. The dialogue is snappy and the descriptions engrossing as he paints a picture of 'tomorrow's' Kansas City. I for one enjoyed the hell out of it!"–Dayton Ward, New York Times bestselling author of 24: Trial by Fire, and Star Trek: In The Name of Honor. "Lightning in a bottle. Action-packed. Stuffed to overflowing with big ideas. And the coolest damned robot since a certain Goldenrod took centre stage 42 years ago." – Steven Savile, International bestselling author of Glass Town, Silver, and One Man's War. "Bryan Thomas Schmidt's new book Simon Says is the perfect example of staying true to your genre and 'dancing with the one that brung you' while stretching out and adding something fresh and exciting to the typical fare." — Hank Garner, Author Stories "I couldn't put it down–it was like one long action scene that never stopped. Gritty all the way through. With moments of affection, empathy, family dynamics and a relentless pursuit of accurate police procedures, it doesn't let up!"—Paul Knox, Author of Behind Open Eyes.